Geometric Dimensioning and Tolerancing
The NMSBA GD&T classes are fantastic! The classes provided by NMSBA at Sandia National Laboratories give us a deeper knowledge that helps us service our customers and we truly value them.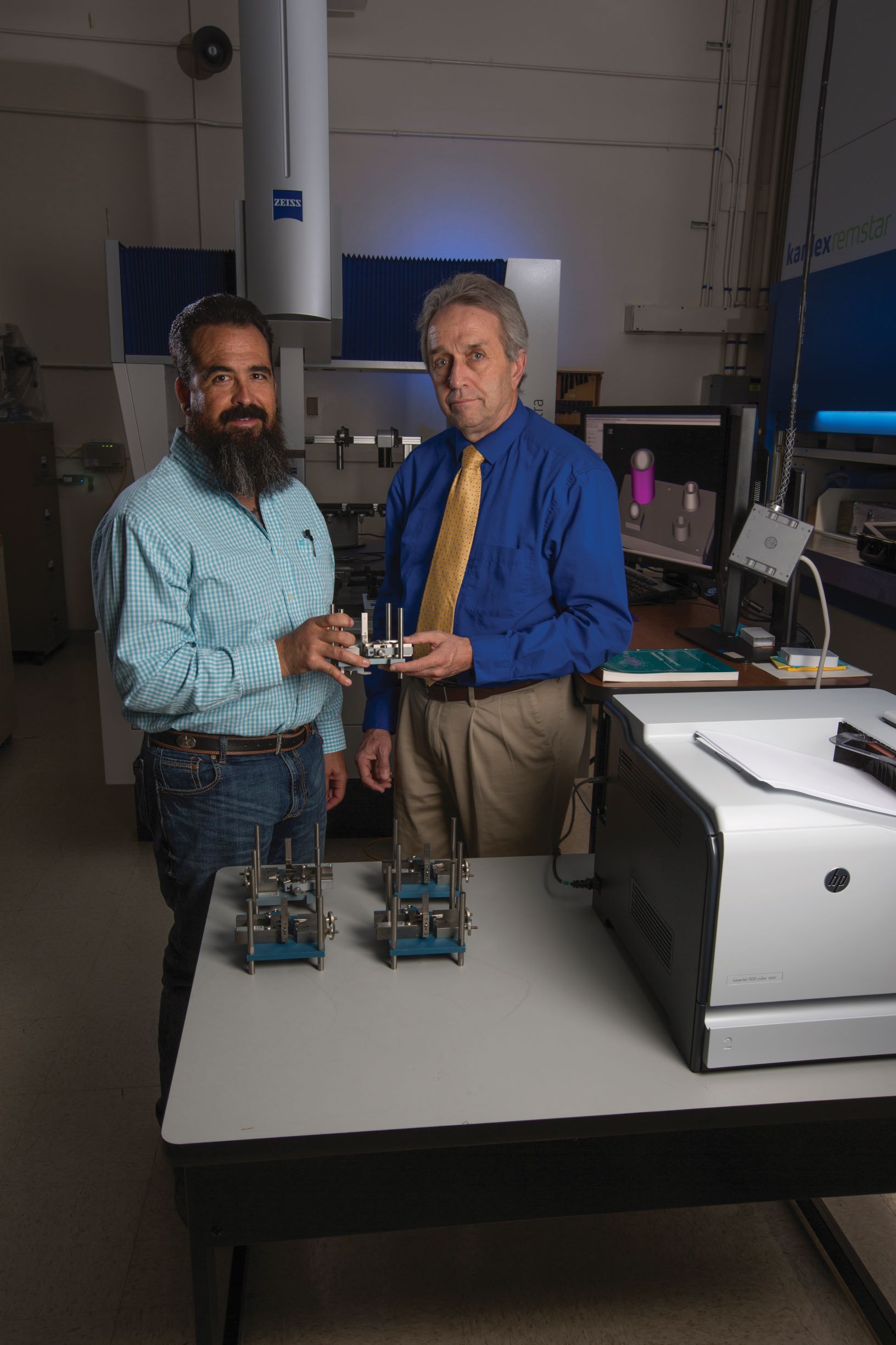 Established in 2000, the NMSBA's Geometric Dimensioning and Tolerancing
(GD&T) courses have enabled representatives from small businesses
throughout the state to gain a deeper knowledge of the degree of precision
needed to add value to their products. For the past 18 years, Sandia National
Laboratories Development and R&D Science and Engineering Team Lead
Tony Bryce and Production Team Lead Monico Lucero have taken the time to
ensure that anyone taking their courses can successfully apply what they have
learned to improving their company's products.
After beginning with the basic course in 2000, an advanced course was
added in 2012. To date, 400 people from 48 companies have participated
in this training. A system for defining and communicating engineering
tolerances, GD&T uses a symbolic language on engineering drawings to
describe geometry and allowable tolerances. GD&T tells manufacturing staff
what degree of accuracy and precision is needed on each feature of the part.
In other words, GD&T is used to define the allowable variation.
"I am a firm believer that everyone must possess an in-depth grasp of
GD&T," notes TEAM Technologies CEO Bob Sachs. "GD&T ensures that we are
delivering the best quality machined parts to our customers. We are extremely
fortunate to have this great education available to us for our workforce."