Meow Wolf Leveraged Project
NMSBA is essential for creative small businesses wishing to leverage up. Without techical expertise from places like Los Alamos and Sanida, opportunities to expand might not exist.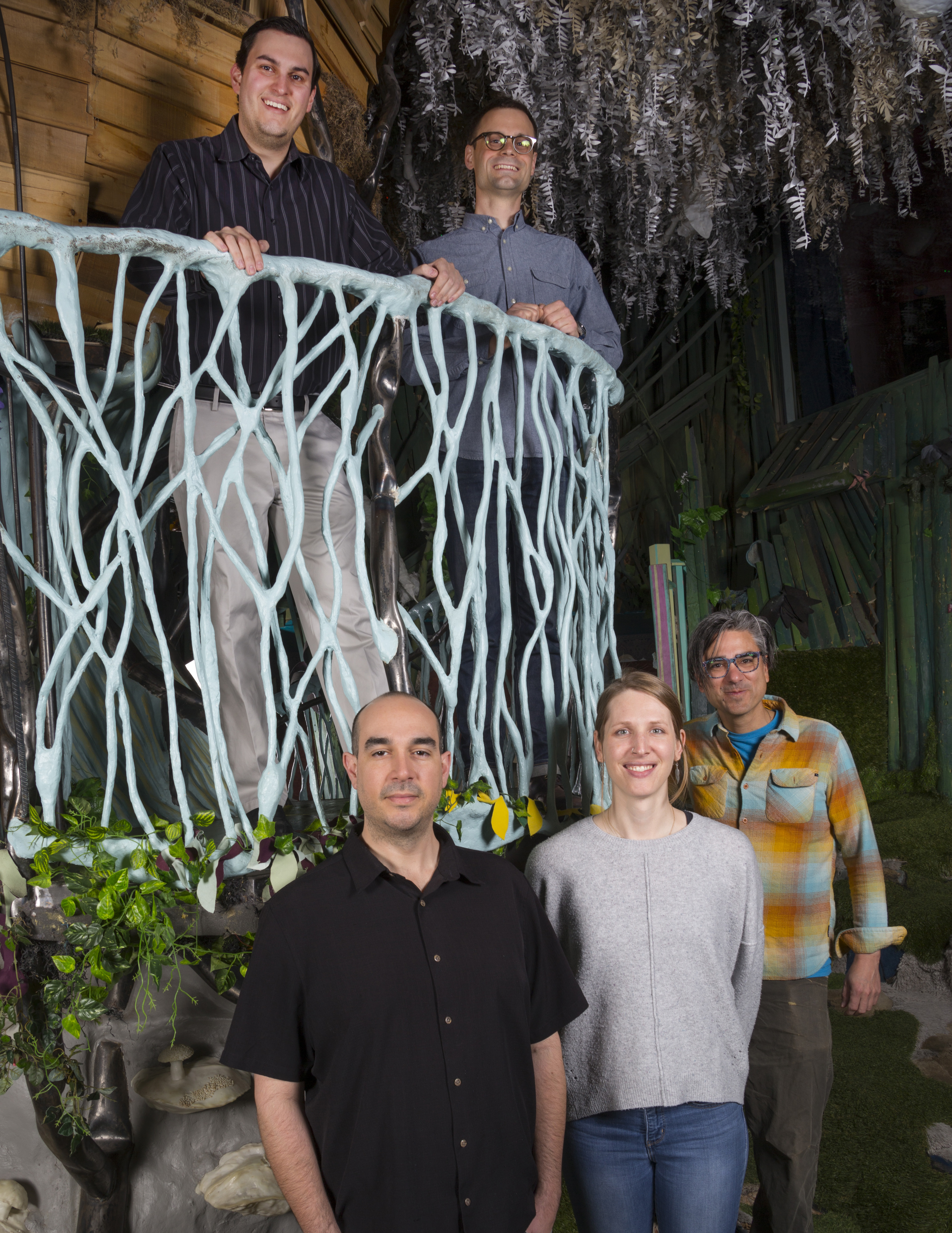 Meow Wolf creates immersive and interactive experiences that transport
audiences into fantastic realms of story and exploration. Such experiences
cover a variety of media, from architecture, painting, and video production,
to music, live performance, and creative narrative.

Because Microsoft's original Kinect was discontinued, the company's
technical department needed to use regular internet cameras to track
the location of visitors so that characters, mood, and storylines could
react to their movements. To address this challenge, Drew Trujillo reached
out to NMSBA, which paired him with Dan Small, a computer scientist at
Sandia National Laboratories. Meow Wolf's internal team on this project
included Conor Peterson, Jordan Snyder, and Wolves.
Working with Meow Wolf and its associated companies, Small and his team
assessed technologies to track visitors during Meow Wolf experiences. The
team also assessed how best to correlate visitors across different types of
sensor systems, and explored technologies to create and deploy mixed-reality
systems at scale.

The results gave Meow Wolf the confidence to create a department known
as the Digital Storytelling Team, creating 11 new local jobs. In addition, this
project led to the company being able to control the animatronic characters
for the Meow Wolf Kaleidoscape, a new ride that opened in April 2019
at Elitch Gardens in Denver, Colorado. With the Santa Fe location as an
evaluation site, Meow Wolf intends to apply the results to future locations
in Nevada, Arizona, Colorado, and Washington, D.C.