Monarch Waste Technologies
The specialized technical assistance provided by NMSBA and Sandia brings immediate legitimacy to the validation process. Where else in New mexico are you going to find such affordable and authoratative expertise?
Few people remember 1987's "syringe tide," where medical waste, including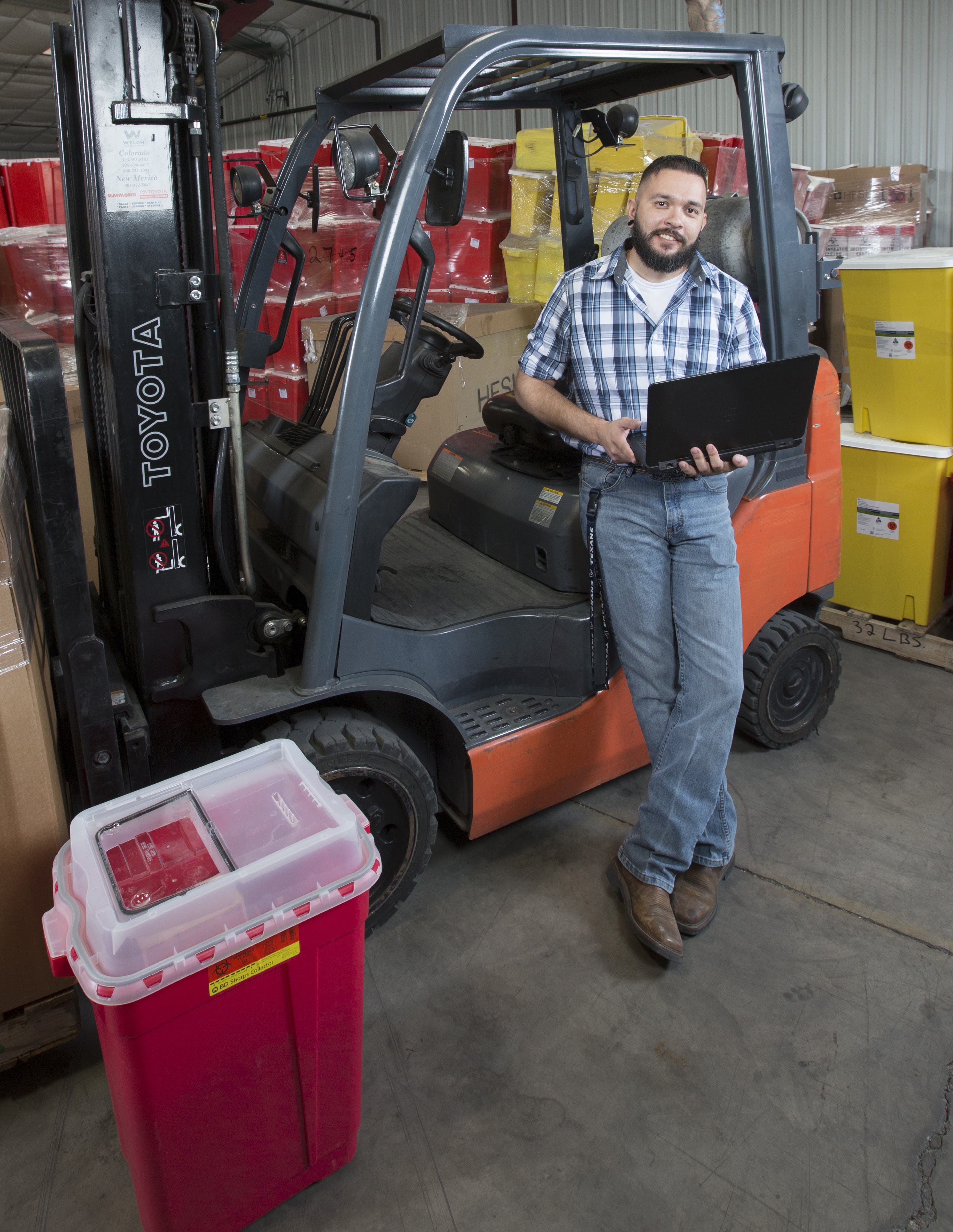 used hypodermic syringes, washed up on American beaches. In response,
the Environmental Protection Agency (EPA) mandated that all medical waste
be incinerated. In the 1990s, the EPA instituted stringent limits on toxic
air pollution emitted by incinerators. Over time, such limits closed most
incinerators, leaving only 7 of what was once over 3,000 operational today.
Monarch Waste Technologies developed a new approach using pyrolysis
to destroy medical waste. Unlike incineration, pyrolysis uses directed
heating—not fire—to destroy waste, leaving a noninfectious residue safe
to dispose at any local landfill.
Although Monarch was certain its pyrolysis technology worked, convincing
the EPA was another matter. To address this problem, Kevin Yearout reached
out to NMSBA, which connected him with Alexander Brown at Sandia National
Laboratories. Brown and his team performed chemical analyses indicating
that Monarch's pyrolysis approach meets the EPA's guidelines and that the
company's Pryomed 550 system operates within EPA regulations.
As a result, Monarch is expecting an EPA exemption shortly, which will reduce
permit costs from $2000,000 to $5,000. By initiating early operations at the
company's plant in Nambe, Monarch expects annual revenue of $3 million
and the creation of 13 new jobs at the Nambe Tribal Industrial Park. Moreover,
it is now possible for new "micro-disposal" facilities to pop up where needed,
cutting the costs of shipping medical waste across multiple states to the
handful of remaining incineration plants.