New Solutions Energy
NMSBA is a great asset when it comes to New Mexico companies validating their technologies and products. Without NMSBA and the Arrowhead Center, my company would not have been able to complete this essential work.
Based in Santa Fe, New Solutions Energy (NSE) works to harness tomorrow's
energy-rich resources for use today. One promising resource is algae, which
has significant potential in applications for food and fuel production.
NSE invented two new algae-based organic formulas, Bloom and Grow,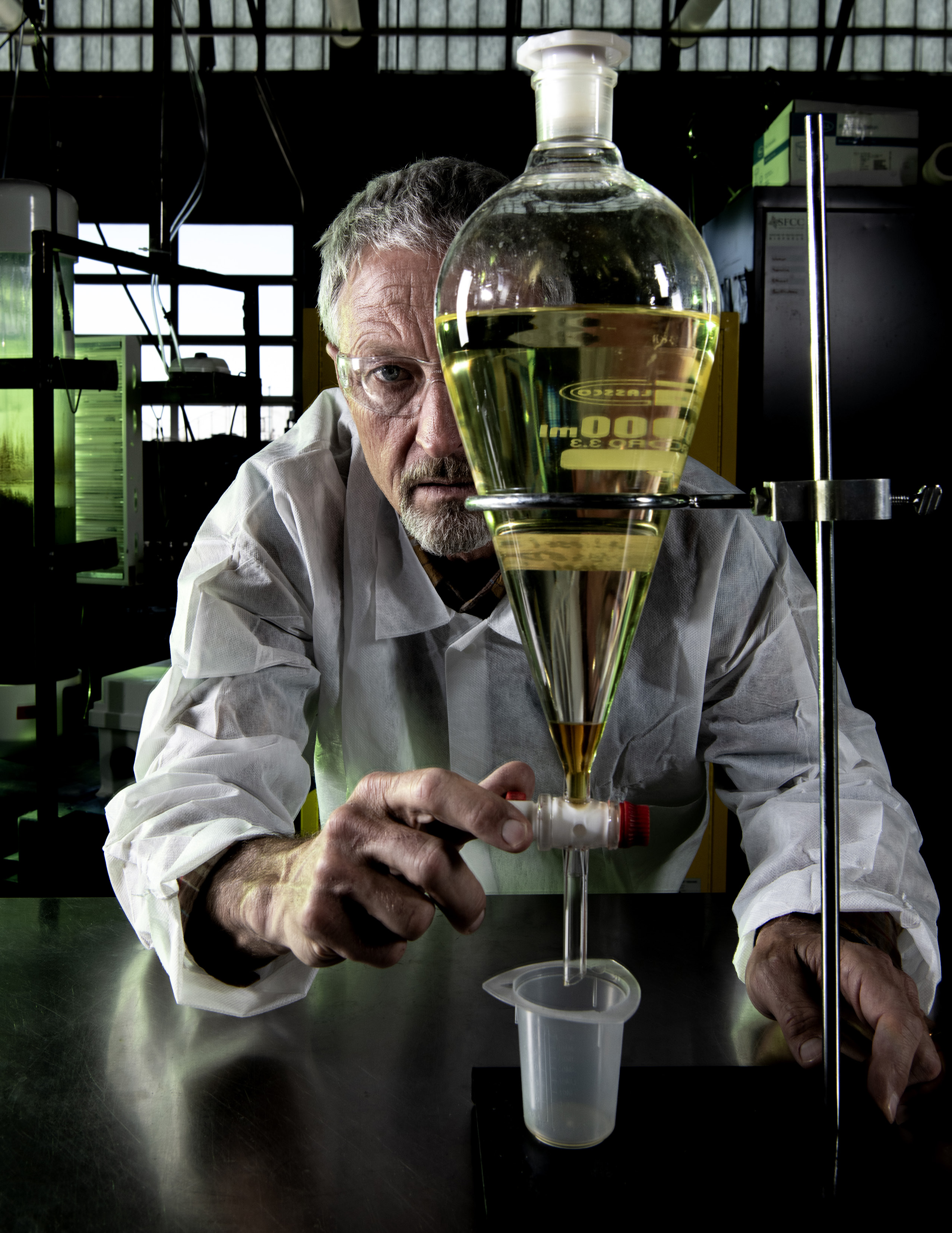 to help grow plants more efficiently. To assess and ultimately validate the
efficacy of the Bloom and Grow products, Luke Spangenburg contacted
NMSBA, which in turn connected him with the Arrowhead Center at
New Mexico State University (NMSU).
Kristin Morehead and her team at the Arrowhead Center worked with NMSU
faculty from the Department of Plant and Environmental Sciences to provide
a biochemical composition analysis so that NSE scientists could better
understand how Bloom and Grow help plants grow faster and healthier even
when other resource inputs remain the same. Analytical tests included plant
hormone and growth factor profiling, as well as nutrient and metal analysis.
Metabolites from the algae used in Bloom and Grow were also characterized.
The results from the testing and analysis demonstrated that Bloom and Grow
amendments make plants grow more efficiently. Based upon the validation
provided by the Arrowhead Center and NMSBA, NSE has commercialized the
Bloom and Grow products. NSE has since entered into a three-year, $200,000
contract with a West Coast company to manufacture Bloom and Grow soil
amendment products. NSE also anticipates creating four new full-time jobs
in New Mexico.