NTxBio
NMSBA enables small businesses with limited resources, like all technology start-ups, to secure technical and business help from various organziations in New Mexico. Such support assists businesses moving from concept to commercial markets.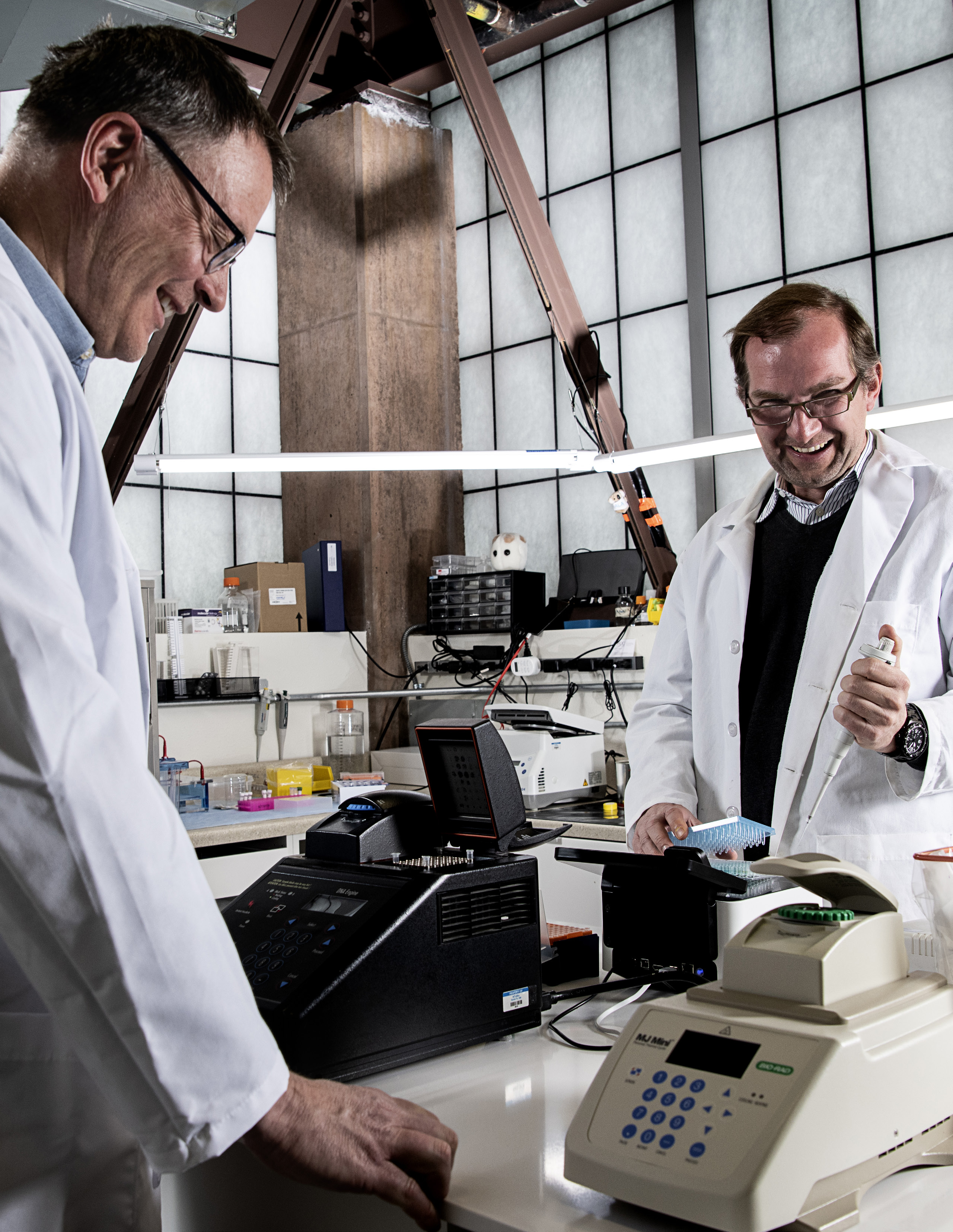 NTxBio is commercializing a platform, NTxpressTM, which facilitates the rapid
production of critical vaccines. This technology enables the production of
target vaccines with much higher purity, 1/100,000th as much waste, in a
fraction of the time, at much lower cost. Moreover, this technology makes
it possible to create vaccines in time frames that enable rapid response to
national epidemics.

Although excited about this new technology, Alex Koglin, co-founder,
chief technology and science officer, and Matthew Ennis, CEO, were
unsure how to approach the vaccine and pharmaceutical markets. The
team reached out to NMSBA, which connected them with the University
of New Mexico Management of Technology (UNM-MOT) program.
Professor Steve Walsh and his students provided two forms of assistance.
They performed expeditionary marketing studies to assess the technology's
value and pricing, and determine the rate of adoption for such a product.
They also collaborated with the company to choose the best markets to
compete in, determine customer focus, and select which part of the industry
value chain to compete in.

In part due to the knowledge gained from this technical assistance, NTxBio
has recently raised $2.5 million, hired four new employees, and engaged in
its first collaboration with an international vaccine manufacturer and
distributor. Also as a result of the NMSBA project, NTxBio was recognized
by Pharma Tech Outlook as one of the Top 10 Drug Discovery and
Development Solution Providers for 2018.