Parting Stone
The results from NMSBA and Los Alamos were spectacular, and we would love to work with them forever.
Losing a loved one is never easy. Most people build monuments to those
they have lost, and although interment remains popular, more people are
seeking alternatives, such as cremation. One issue with cremation is that
the resultant ashes often evoke fear, as loved ones are scared to touch,
accidentally inhale, or spill the ashes.

To overcome these issues, Parting Stone developed a new type of remains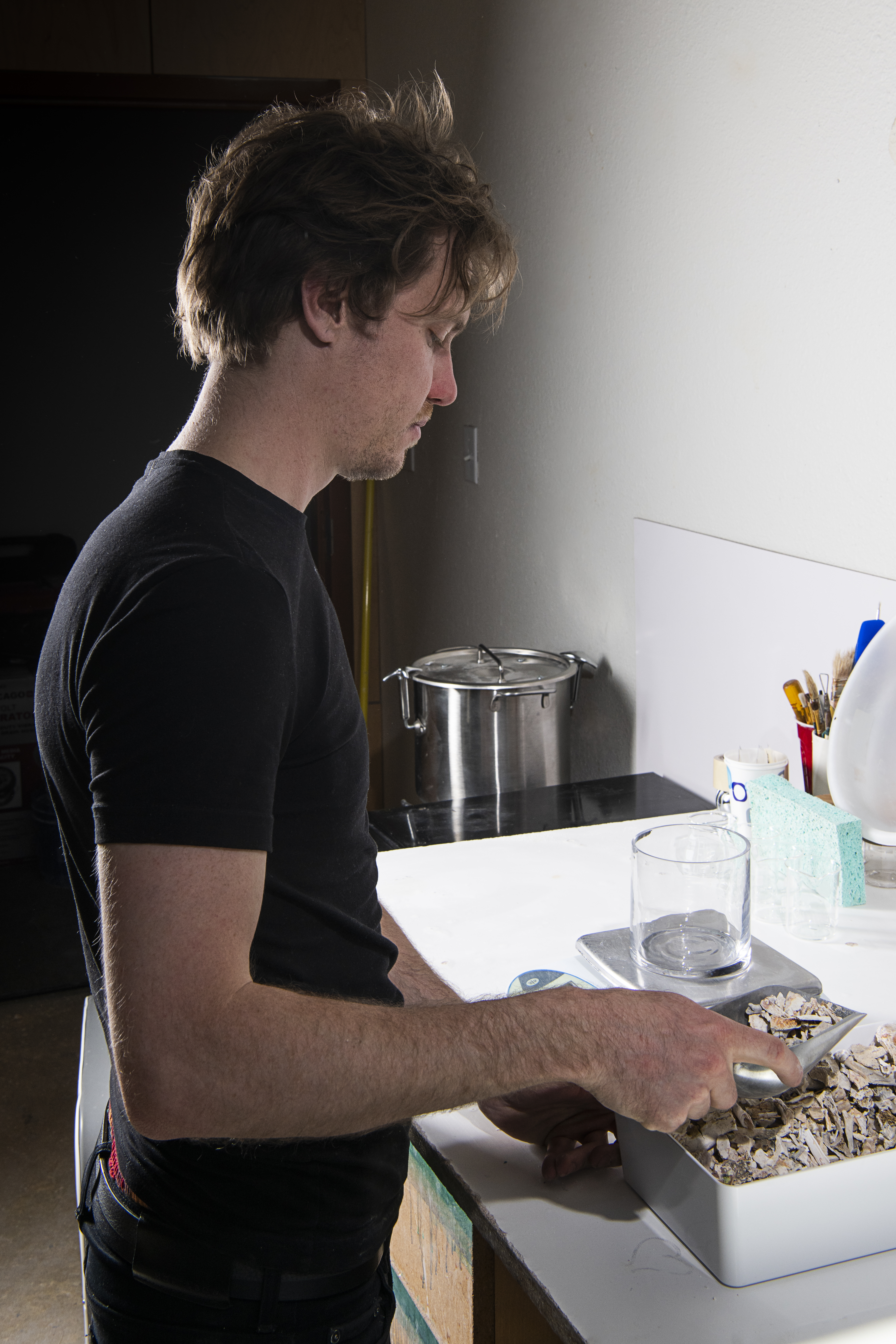 by taking cremated ashes and turning them into alabaster-looking stones.
Loved ones can display, hold, and touch these Sharing Stones, erasing
fears associated with conventional cremation.

Although company founder Justin Crowe had an idea about how to
convert ashes to stone, he did not have a complete recipe. To solve this
problem, Crowe reached out to NMSBA, which paired him with ceramic
engineer Chris Chen of Los Alamos National Laboratory. Working with
Crowe, Chen and his team developed a process to superheat cremated
remains, chemically altering ashes into beautiful stones.

Crowe believes the results of this effort were instrumental in him winning
Santa Fe's 2018 bizMIX competition, and enabling Parting Stone to raise
a $150,000 seed round to open a processing lab. Offering Sharing Stones
as an alternative to ashes has proven successful in a small test market of
15 crematories and Parting Stone is now planning their public launch and
expansion. The company expects to create as many as 100 new jobs and
help thousands of grieving people feel more connected to loved ones.