Rhino Health
The results from NMSBA and Sandia gave me the confidence to move forward to build our first nitrile glove factory in the United States. My goal now is to build four or five more factories in the Gallup area.
Made from synthetic rubber, nitrile gloves are superior when it comes to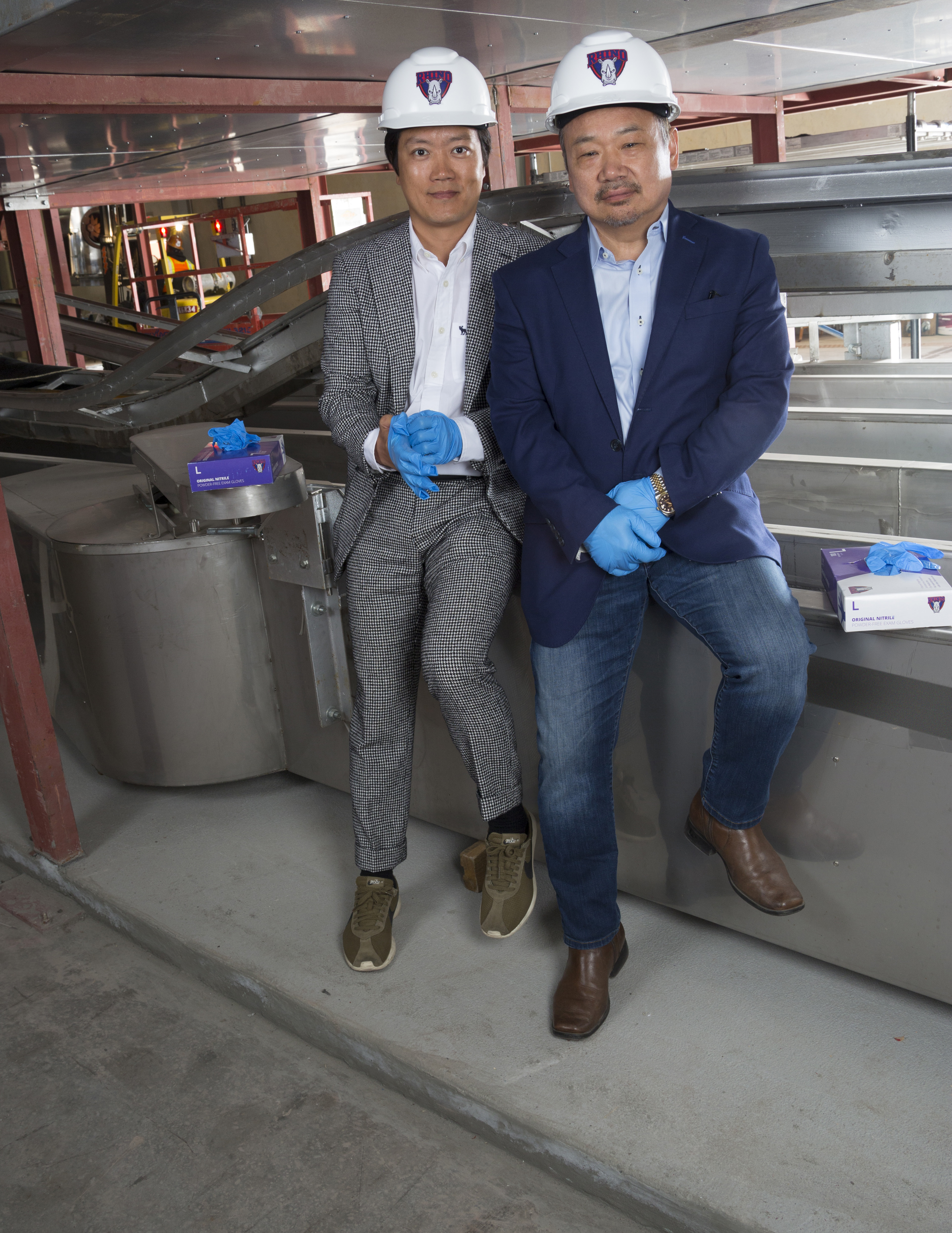 puncture resistance and are a proven alternative to latex, which causes
allergic reactions in some users. Users of nitrile gloves range from medical
and workplace professionals to first responders and science professionals.

Mark Lee and his partner DJ Yoon established Rhino Health to build a
nitrile glove factory in the United States. Although Lee desired to build
in Church Rock, located within the Navajo Nation, he realized that the
manufacturing process required a great deal of water of a certain quality.
To address this issue in the water-deprived lands of New Mexico, Mark
was introduced to the NMSBA through the Greater Gallup Economic
Development Corporation. NMSBA partnered Lee with Patrick Brady
of Sandia National Laboratories.

Brady and the Rhino team analyzed the quality of water in Gallup,
examined the factory wastewater discharge options, and determined
methods to reduce factory water consumption by 22% to 30%. This
means they will be able to manufacture more gloves per gallon of water.

The results gave Lee the confidence to move forward. In its first phase of
operations, Rhino has already installed over $5 million of new production
equipment. They will begin production this summer and expect to grow
to 35 employees by August, when they should receive FDA approval.
Rhino anticipates investing more than $35 million, part of which will go
toward building an additional 110,000-square-foot manufacturing facility
and create up to 350 new jobs.