Wicked Edge Sharpeners
Thanks to NMSBA, the New Mexico Manufacturing Extension Partnership broke through all the personality types and odd workarounds at my company and streamlined teh entire process so that we went froma stagnant company to one with increased revenue.
After 15 years running a successful elk-outfitting business, Clay Allison was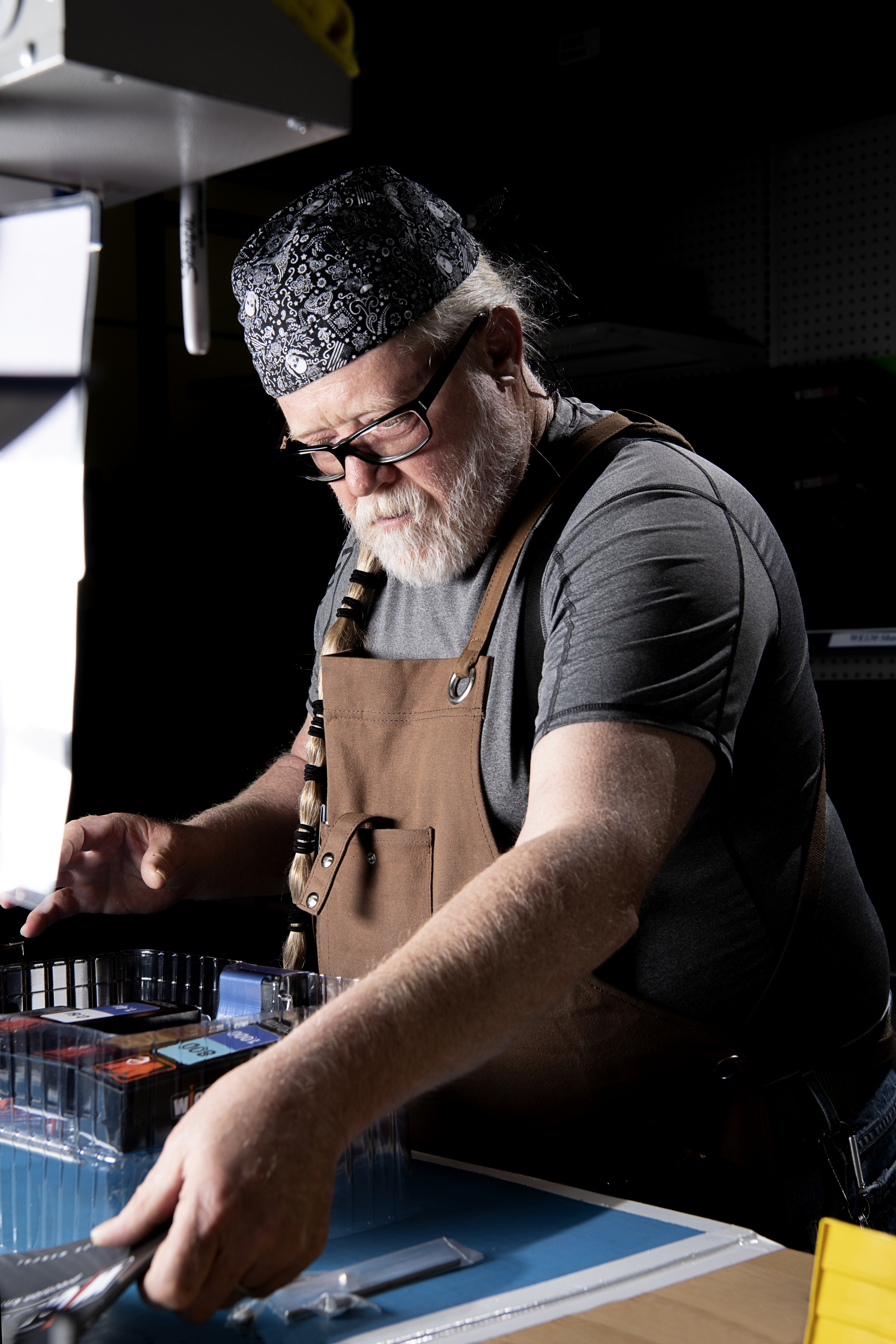 frustrated with having to bring four knives into the field. Even with so many
blades, Allison found that he also needed to bring along a sharpener, as the
knives wouldn't retain their edge after extended use. In 2007, Allison founded
Wicked Edge. One of the company's first products, the Wicked Edge Precision
Sharpener, is regarded as the best knife-sharpening system in the world.

Although Allison's frustration related to keeping blades sharp was
remedied, a new type of frustration took over. Increasing demand for
Wicked Edge products made it difficult to keep up. Supply and demand
issues were stunting the company's growth.

Allison reached out to NMSBA for assistance. NMSBA matched
Allison with Scott Bryant of the New Mexico Manufacturing Extension
Partnership. Bryant and his team worked with Wicked Edge to implement
lean manufacturing tools and techniques that streamlined company
operations, both administratively and on the manufacturing floor. This
enabled the company to gain control over inventory delays and balance
costs while reshoring manufacturing work to U.S. component suppliers.

Because of this assistance, Wicked Edge reduced lead times by 90%,
bolstering retained sales. The assistance also almost eliminated backorders
and enabled the company to launch a new product line, which led to a
50% increase in revenue, partly because of new sales. Lean manufacturing
approaches also enhanced staff morale by making Wicked Edge an easier,
less frustrating place to work.