Aydelott Productions and Santa Fe Productions
"Valles Caldera: The Science", part one of a trilogy, wins two 2013 Rocky Mountain Emmy Awards.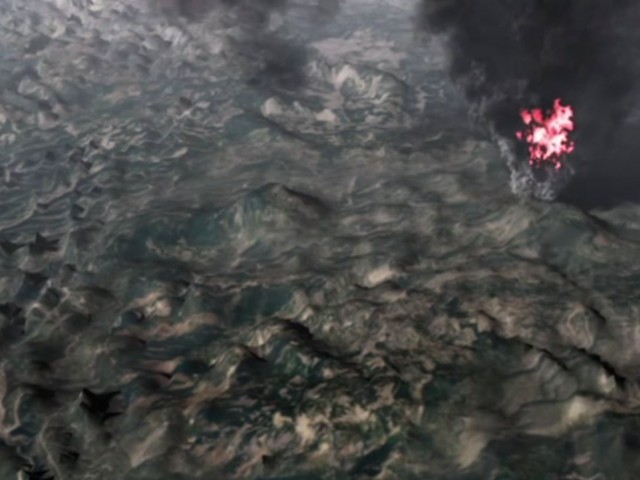 VALLES CALDERA: The Science
Funded in part by the National Science Foundation and narrated by the impeccable Ali Macgraw, this one-hour show began airing nationally on PBS in January 2013.
Part One of the trilogy succinctly explores climate change research being conducted in the Valles Caldera, as well as the geologic forces that formed the super volcano, the hydrology of the Caldera, and the effects of fire in the region.
The program covers three major topic areas during the course of the one-hour documentary.
Geologic history. The Valles Caldera is the location that inspired Volcanologist Robert L. Smith to develop the theory of Resurgent Domes. The geology segment includes interviews with Smith and other scientists discussing the geology, subsurface causes of the super volcano, volcanic resources found within the Caldera, and the importance of the Caldera in the history of geologic science. The Valles Caldera is the key model for Caldera theory worldwide and was instrumental in the development of plate tectonic theory.
Current research. This segment focuses on research being conducted by the New Mexico Experimental Program to Stimulate Competitive Research (EPSCoR) on climate change in the Caldera.
Fire Impacts. During the filming of Part One of the trilogy the Los Conchas fire ignited, burning 30% of the Valles Caldera. The film crew was able to obtain incredible before and after comparison shots as well as interviews with scientists collecting never-before-seen data sets just weeks after what was then the largest, fastest growing fire in New Mexico's history.
The Valles Caldera offers crucial insights into water and land management, plate tectonics, and climate change. Research on this unique geologic and natural environment continues to shed new light on important issues facing not just the region but also the world. For more information on the documentary, visit http://vallescalderadocumentary.com/.