Old Wood
Without the support of NMSBA, we would have had a much more difficult time scaling up our business to meet the growing demands of our expanding, high-volume customer base.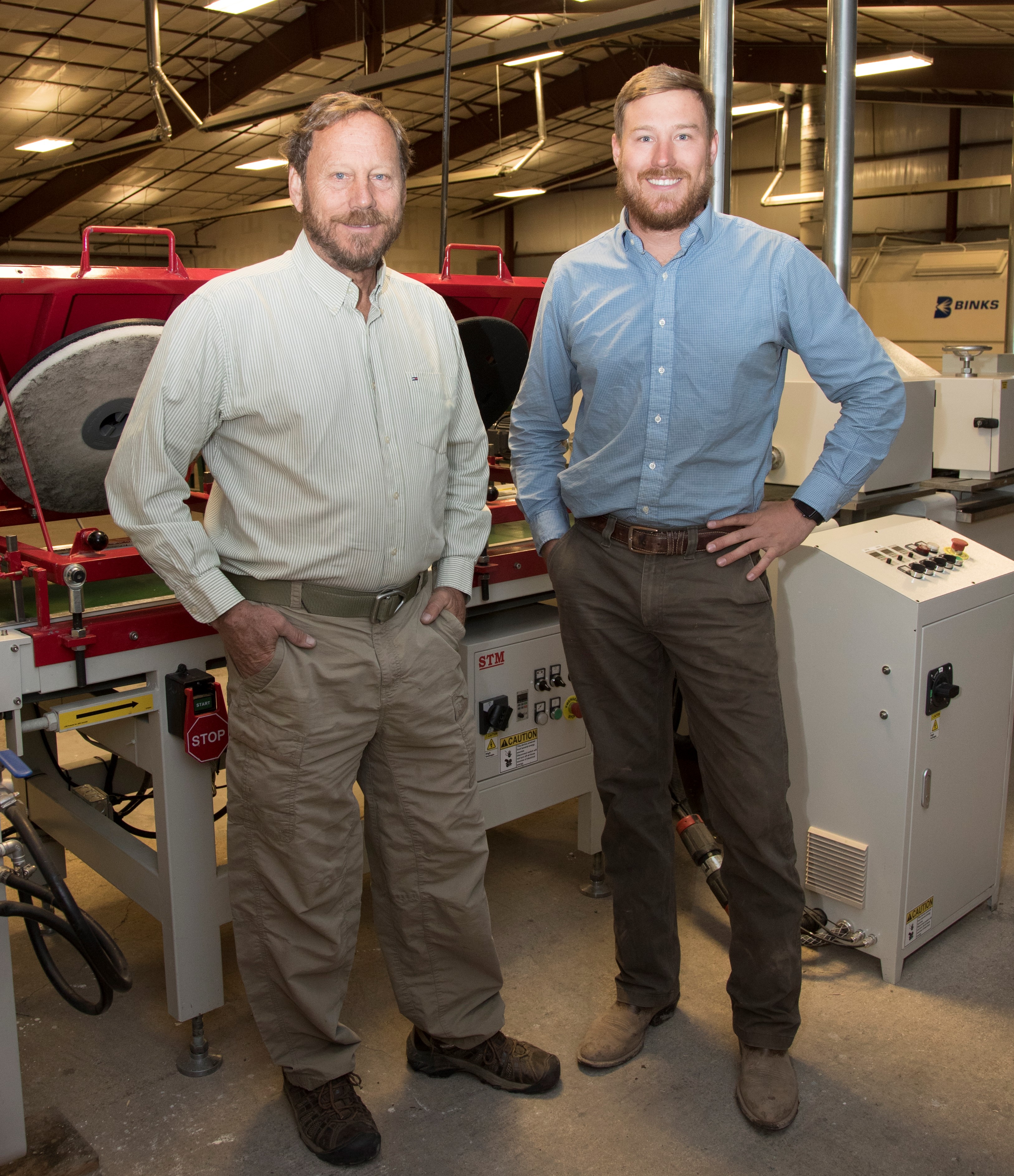 Old Wood's beginnings hearken back to the 1930s, when Tom Old, a veteran of WWII and the Korean Conflict, ran a small sawmill at the Viveash Ranch northeast of Santa Fe. When Tom was tragically killed in a plane crash, his son David acquired the family ranch with lots of cows and trees. In the mid-1990s, David established Old Wood, a company dedicated to environmentally conscious manufacturing of residential, commercial, and industrial wood flooring.

In 2014, David and his son Shiloh leased two large facilities at the Northern New Mexico Wood Business Park. This acquisition inspired a new idea— providing piñon firewood to clients around the world. Anticipating 20% per year growth in this new business, the Olds realized they needed help with such expansion, so they reached out to NMSBA. Ron Burke of the New Mexico Manufacturing Extension Partnership (New Mexico MEP) was selected by NMSBA to provide assistance.

Burke implemented a comprehensive approach to lean manufacturing. He performed a value-stream map of the business, provided a new plant layout to accommodate exponential growth, and streamlined production flow—from purchasing firewood from local property owners and preparing the wood for sale to storing orders within minimal space.

Old Wood's firewood division started in 2016, has already grown to 35 employees, and hopes to double in 2017. Because of New Mexico MEP's lean manufacturing efforts, Old Wood has also saved thousands of dollars in just one firewood season by ensuring all processes are as efficient as possible.