Jack's Plastic Welding
This NMSBA project with New Mexico MEP brings ownership of business to the workers. Having them work with my crew to implement ideas that they already have is bringing more brainpower into the system.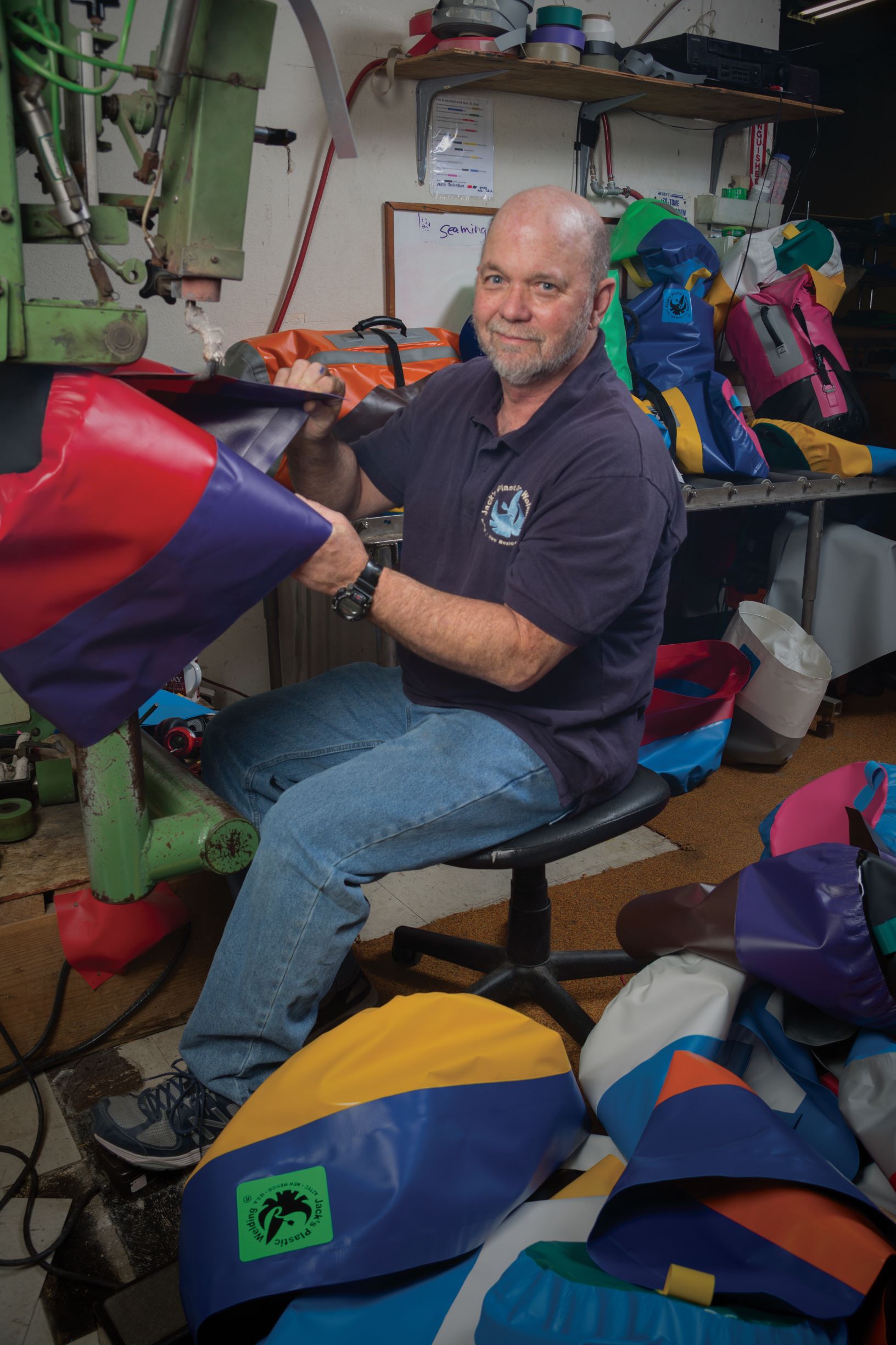 Founded in 1982 and located in Aztec, Jack's Plastic Welding produces
inflatable boats, dry bags, and waterproof self-inflating mattresses. Over the
years, the company has expanded, concentrating on developing prototypes
for products customized for a variety of markets, from amusement rides and
scuba diving to emergency spill containers and medical gear.
With custom orders becoming more frequent and time consuming, CEO
Errol Baade and Designer and Vice President Jack Kloepfer wanted to create
a more organized, efficient, and safe workplace. To accomplish this goal, they
reached out to NMSBA, which in turn connected them with the New Mexico
Manufacturing Extension Partnership (New Mexico MEP).
Denise Williams Monaghan and her team worked with the business' employees
utilizing a system known as 5S. This system consists of five concepts that start
with the letter s: sort, set-in-order, shine, standardize, and sustain. The objectives
of 5S are to improve work quality, efficiency, and safety of industrial processes
by reducing waste and bolstering value-added activities.
As a result of New Mexico MEP's assistance, Jack's Plastic Welding has
diversified its product lines and now offers more alternatives with respect
to custom orders. Since this technical assistance, sales for Jack's Plastic
Welding have grown by 10%. This consists of $70,000 in new sales and more
than $680,000 in retained sales. Value stream mapping and other business
facilitation has enabled the company to retain and create 11 jobs, including
4 new hires, as well as realize cost savings of over $183,000.